The Friends of Grant Park undertook planning and fundraising several years ago to improve egress in a ravine area near the Wil-o-way complex on the north end. Following two consecutive 100+ year storms in 2010-11 that had destroyed most of the bridges in the park's historic ravine trail system, a 2012 FEMA-funded footbridge was erected to restore the connection between the north and southern portions of the park all while protecting water quality. Subsequent trail use commenced, with the result that an increasingly denuded trail on one side of the bridge eroded, causing potentially damaging siltation and mud distribution to the bridge deck and beyond to the creek below. With preserving water quality, bridge infrastructure and safe egress as our goals, we proceeded with planning.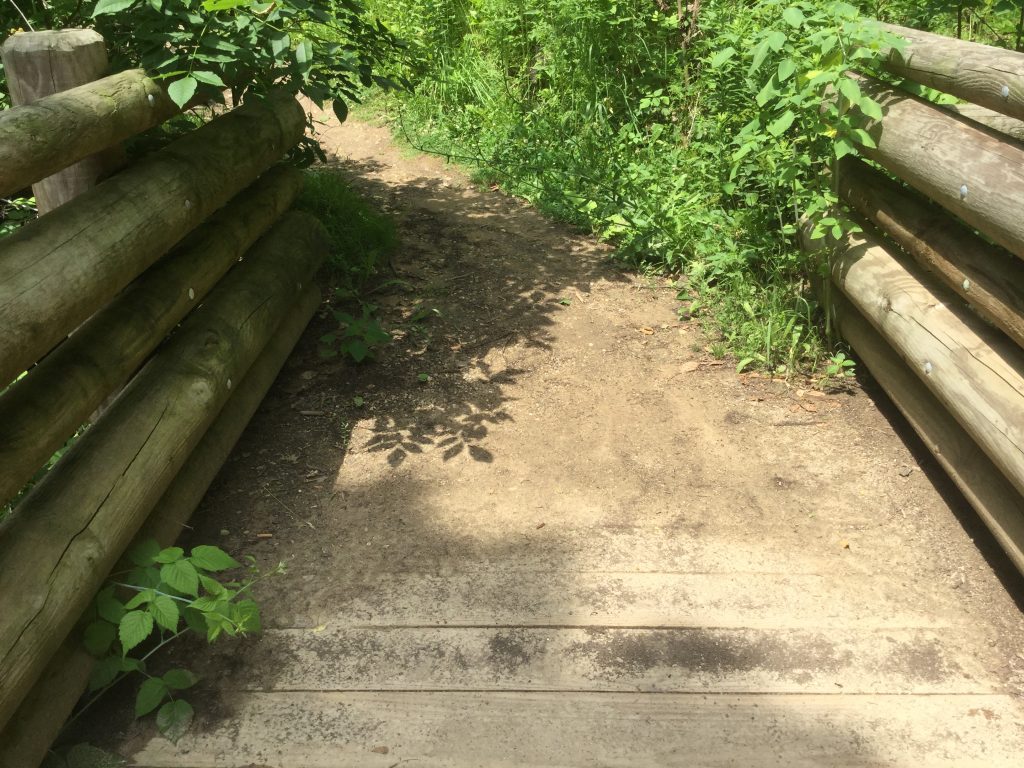 History: Following a survey of the site by RA Smith Engineers, and combining design proposals and details by former Parks Landscape architect, Jim Ciha and local landscape designers, Betsy Abert and Patrick Devereux, we submitted architectural drawings for the proposed steps to Parks' Planning Dept. during the height of COVID. Parks had just undertaken a splendid larger restoration in the northern sector of the park with improved parking, paving, and water quality goals; thus, we were delayed in pursuing our own project. Grants acquired from the Bucyrus Foundation, Eaton Corporation, and many many FoGP donors allowed this project to move forward with the requisite funds as required by Milwaukee County Parks. Upon request, our park supervisor Sean Kelly delivered fencing material from the main yard to the job site. Cost increases, supply chain and transportation issues combined with employee shortage related to Covid certainly played a part in delays. Contracting with an experienced nearby landscape firm, Stone Oak Landscapes, the steps and rail are now being installed with great precision. We plan to restore/revegetate any areas disturbed during construction with native plant species. It is our hope that restoration efforts in the central/main ravine will be supported. With a start-up grant from Eaton Corporation, steps and walls there, installed in the 1930's, need to be replaced and the slopes protected and revegetated.
Many thanks to our own Betsy Abert for her expertise and perseverance in pursuing this goal. Photos courtesy of Betsy Abert.