Click here to download schedule
Please note:
June 19 Suburban Soles will still meet at the top of Mill Hill as stated in the schedule. We will follow a slight detour to the Mill Pond due to road construction.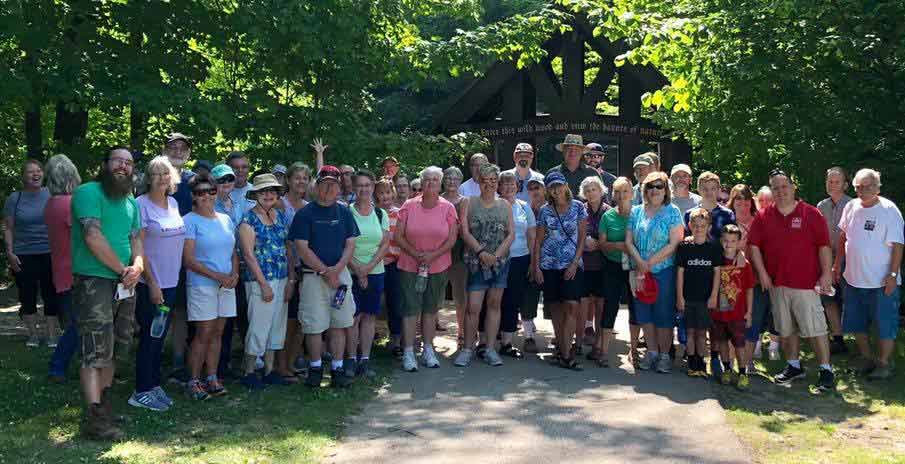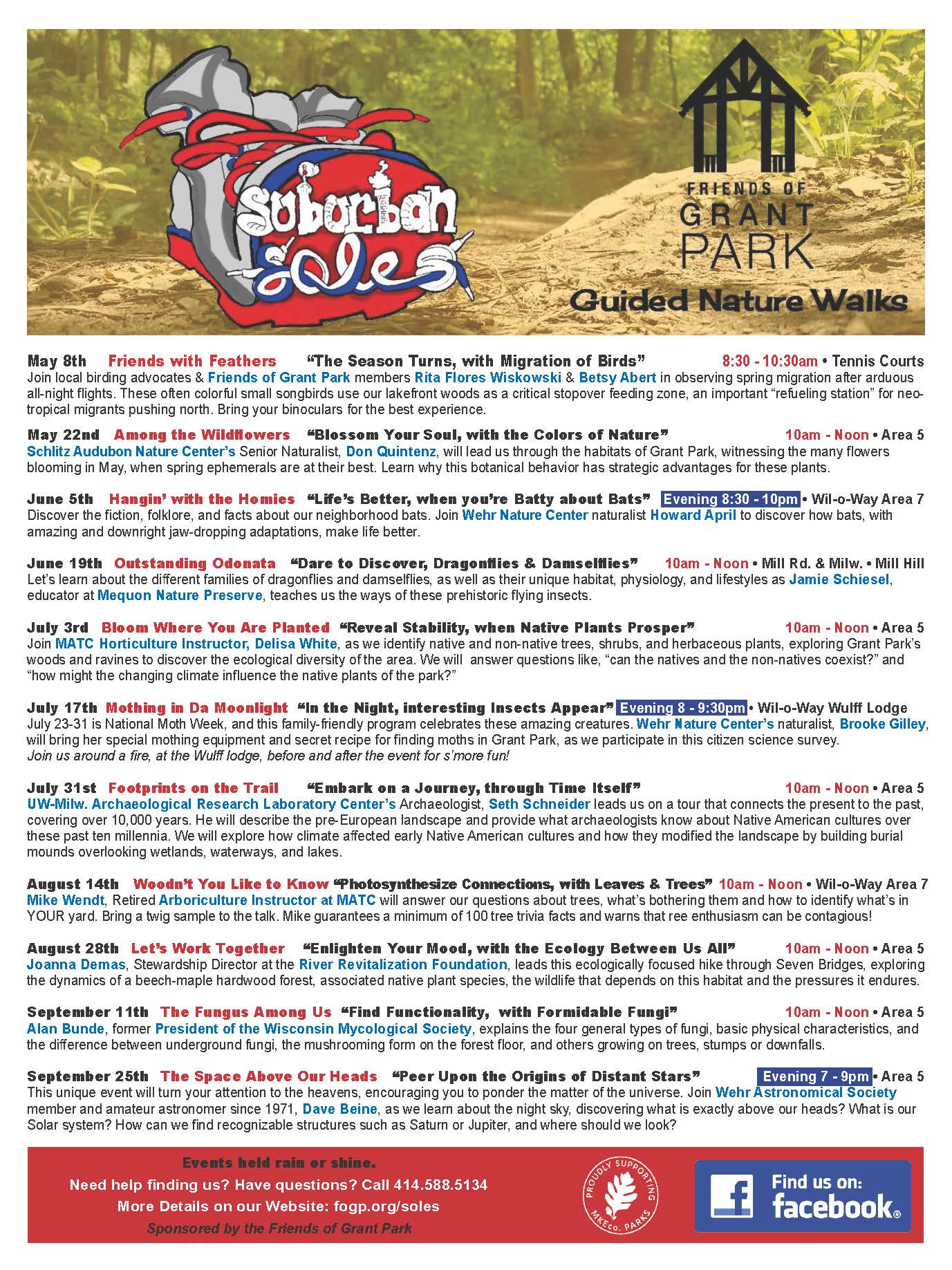 Suburban Soles returns for its 5th season, to explore and discover the secrets of our natural world. Join us for this free event, every other Sunday, from May through September as we discuss various environmental topics such as ecology, dendrology or archaeology. We will learn to identify native and non-native plants and what their role is in our ecosystems, obtain skills to identify tree species and how we can integrate them successfully into our home landscapes, and track moths, bats and dragonflies to do citizen science surveys, discovering their secrets and numbers.

Each week, we will focus on a new area of study and will be led by professional field guides associated with various green organizations from around Milwaukee county. These events are presented and supported by the Friends of Grant park and are completely free, with a suggested donation to keep the programs alive.

Please see the event schedule for dates, times and locations of each event. Locations and time vary, but all are in Grant Park on Sundays. Events are held rain or shine. Please dress accordingly including proper footwear. We advise leaving your 4 legged friend at home. Events are for all ages. And most importantly, we Bee-leave you will have a tree-mendous time, hope to see you there!
May 8th – Friends with Feathers – Birds
May 22nd – Among the Wild Flowers – Spring Flowers
June 5th – Hanging with the Homies – Bats
June 19th – Outstanding Odonata – Dragonflies
July 3rd – Bloom Where You are Planted – Native Plants
July 17th – Mothin' in Da Moonlight – Moths
July 30th – Footprints on the Trail – Archaeology
August 14 – Woodn't you like to Know – Trees
August 28th – Let's Work Together – Ecology
September 11th – The Fungus Among us – Mushrooms