Our parks need you!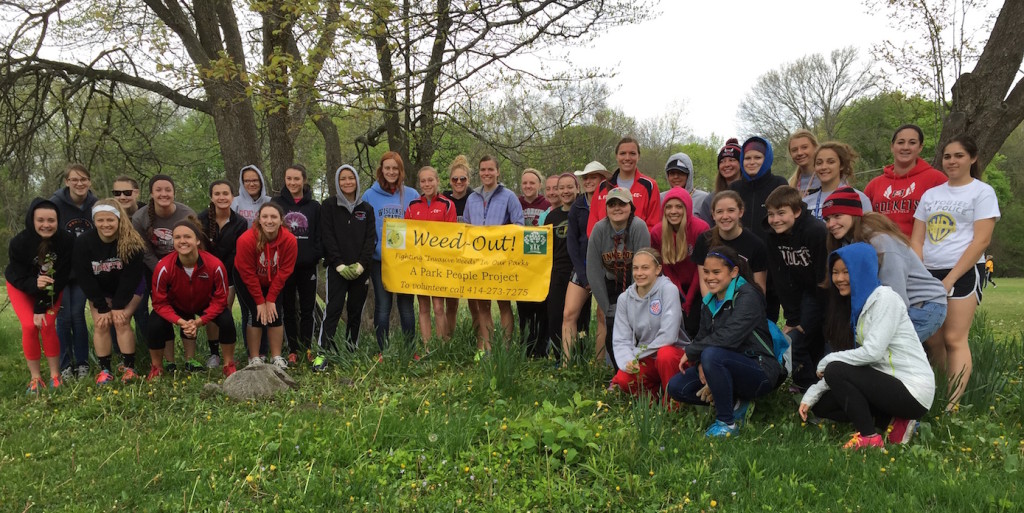 Milwaukee County Parks contain most of the county's remaining natural areas. These valuable areas are seriously threatened by aggressive non-native plants referred to as "invasive weeds." Invasive weeds can dominate an area so completely that they crowd out native wildflowers, shrubs, and even trees. When the native plants are gone, so are the wildlife that depend on them. Some of the worst invasive weeds affecting our parks include garlic mustard, dame's rocket, buckthorn and honeysuckle. In fact, many parks' natural areas are already overrun by one or more of these swift-spreading species. If nothing is done to reverse this trend, the beauty, ecological, and economic health of our park system will be in jeopardy.
Join the Friends of Grant Park each spring and fall as we work to remove invasive weeds that threaten our park's plant diversity. If you would like to participate, even if only for a portion of the morning,  come prepared to work: wear gloves, a long sleeve shirt, long pants, socks and sturdy shoes (long pants and socks are good for tick prevention).  We will provide eye protection, gloves, and tools, although if you have a favored set of lopping shears, feel free to bring them. This activity is intended for volunteers over the age of 15.
2019 Spring Weed Out session: Saturdays, 9 a.m. to noon:
April 27th; May 4, 11, 18 & 25; meeting at the  tennis courts parking lot.
June 1st & 15th: 9 – 10 am, Burdock Busters, meet at the bird feeder lot (with the "no dumping" sign). Using the Parsnip Predator spade designed to easily cut the root below the soil. We provide the spade and show you how to use it properly (and easily!).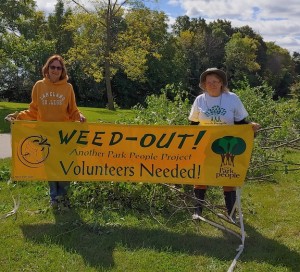 Spring Targeted Invasives: Garlic mustard and Dames Rocket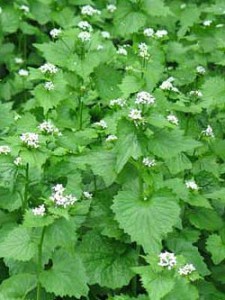 Fall Targeted Invasives: Buckthorn and Honeysuckle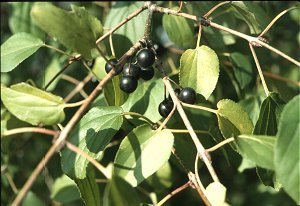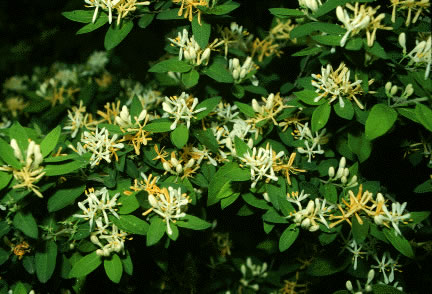 Honeysuckle (Lonicera spp.)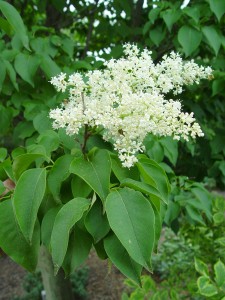 Japanese Tree Lilac