On Sunday, Oct. 9th, from 1 to 4 pm, Trek 'n Treat took advantage of a fabulous fall day as costumed ghouls, goblins, Spidermen and princesses (moms and dads, too) wandered through the Seven Bridges Ravine. They learned about the natural plants, animals, birds and insects that live in the park, and then got a treat. Families hiked the ravine trail and then relaxed in the area 5A brown pavilion where there were other activities and snacks.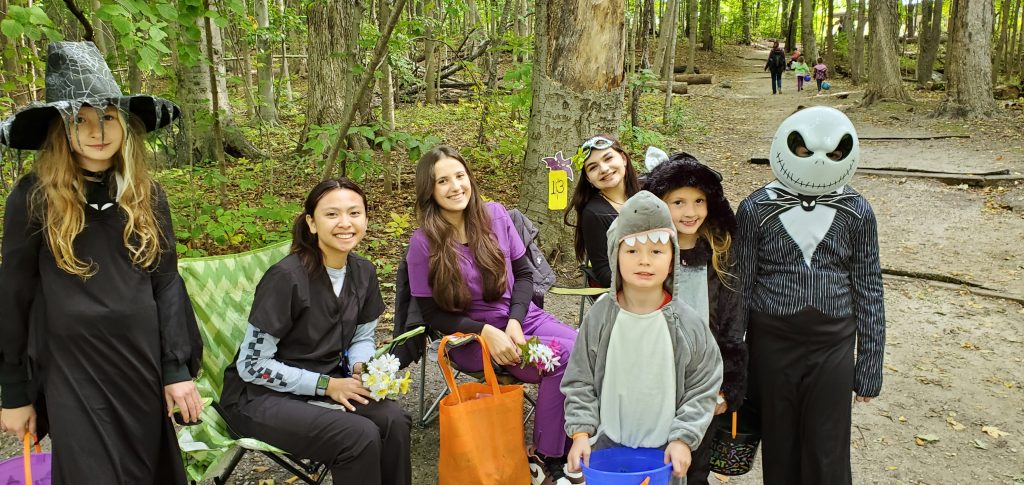 Although we planned for 250 participants, we sold out by 2 pm. We are grateful for the energetic volunteers who came from all walks of life… Students from Oak Creek HS, South Milwaukee HS, Thomas More HS; FOGP members, SM Historical Society, members of Friends of the Mill Pond, and photographer Marie Goodman. We had grant funding from Greater Milwaukee Association of Realtors Youth Foundation. Additional support came from Ace Hardware, SM; Blaine's Farm & Fleet; Guardian Credit Union; MJ Media, LLC; Pick 'n Save, SM; Piggly Wiggly, Oak Creek; Project Concern, Tri-City Bank and Walmart.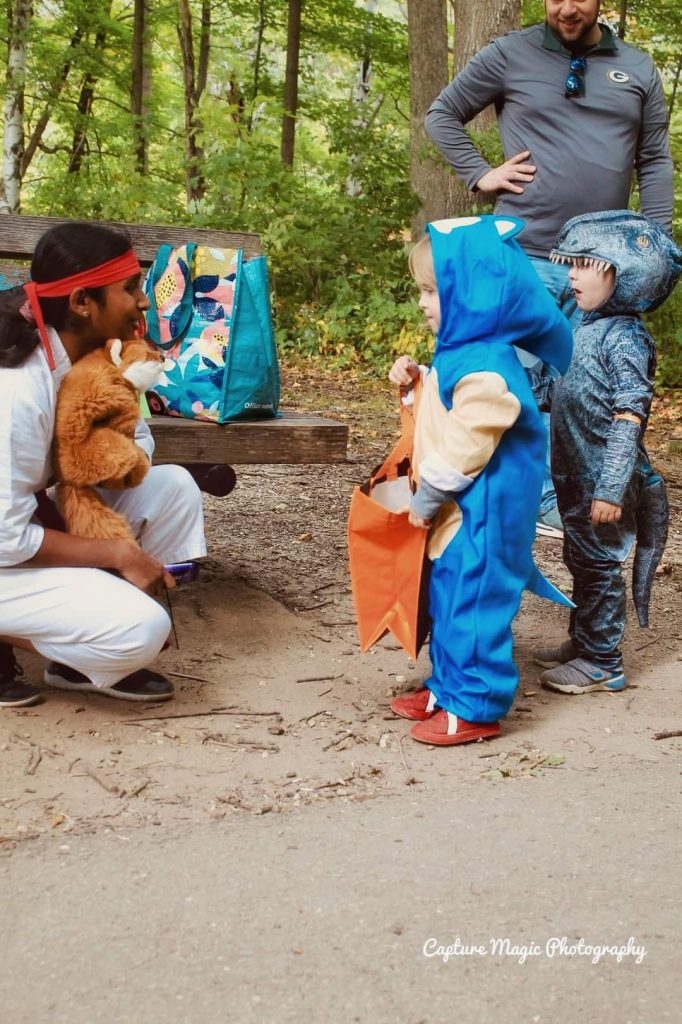 Thank you to all for a Happy Trek 'n Treat event. See you next year!