James Toth chose Grant Park and we couldn't be happier. You can view his work created over the year in 2022 at the Artists in Residence Exhibition in Port Washington.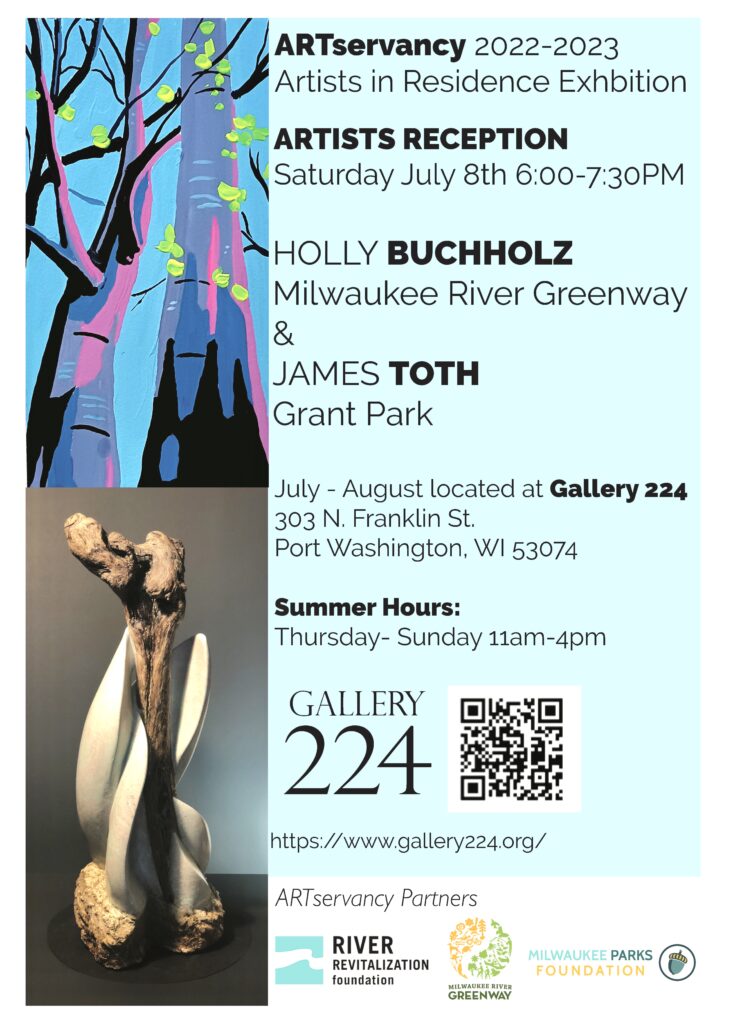 2022 Artist in Residence
Jim Toth was an art teacher in South Milwaukee from 1975 to 1995, then as Director of Exhibits for the Betty Brinn Children's Museum. Now retired, Jim was accepted as an Artist-in-Residence as part of the ARTservancy program at Gallery 224 in Port Washington. This program pairs artists with land trusts, nature conservancies and parks to create a body of work inspired by the properties. He chose Grant Park for his 2022 residency.
On Sunday, Aug. 21st, 2022, Jim led a nature walk through the Seven Bridges Ravine informing participants how to look to nature for principles and elements of design that may improve their own artistic expressions, be it painting, drawing or photography. 20 some participants were given small rectangles of mat board suitable for framing art to use as a tool to visualize how to frame the object(s) of a composition. We ended our walk at the beach, where participants created their own grouping of elements using those principles.