Raffle and Silent Auction, April 9 thru June 25
Love spending time in Grant Park? We have a few craft items available that will reflect your love of nature in the park. You can view these items at the Historical Society's Garden Club / Garden Tour stop at Grant Park Wil-o-Way garden area on June 25th from 9 am – 2 pm. FOGP will staff a table at this event.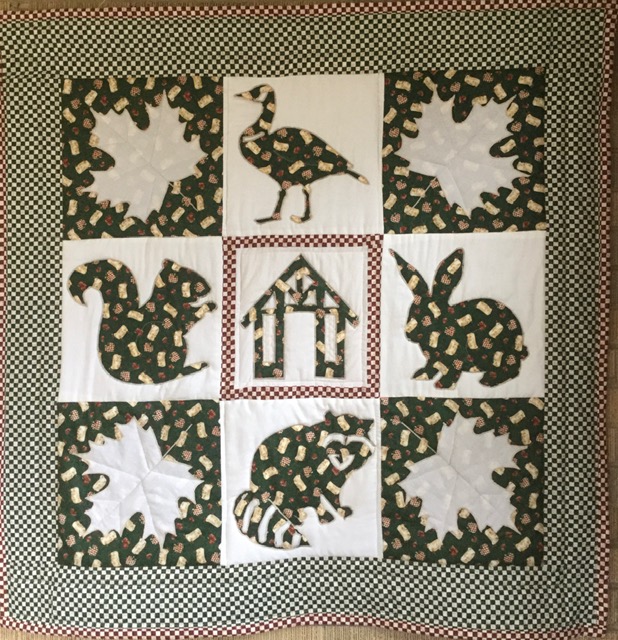 RAFFLE: A hand-crafted quilt and matching pillow made by FOGP member Debby Pizur will be a raffle item. Raffle tickets can be purchased for $3 each or 4/$10. The quilt is 42″ x 42″, and includes rod and casing for use as a wall hanging if desired. (The raffle drawing will be held on June 25th, at 2 pm, immediately following the close of the Garden Tour stop at Wil-o-Way gardens.)
SILENT AUCTION: Offered individually, Migratory Birds hand-painted rocks is the handiwork of local artist Susan Medrow, using acrylic paint. Choose from Cedar Waxwing, Sandpiper, White Winged Crossbill, or European Goldfinch. (Bidding starts at $10 per bird, or you can purchase your favorite bird for $25 on June 25th at the Garden Tour stop at Wil-o-Way gardens with the drawing held at 2 pm.)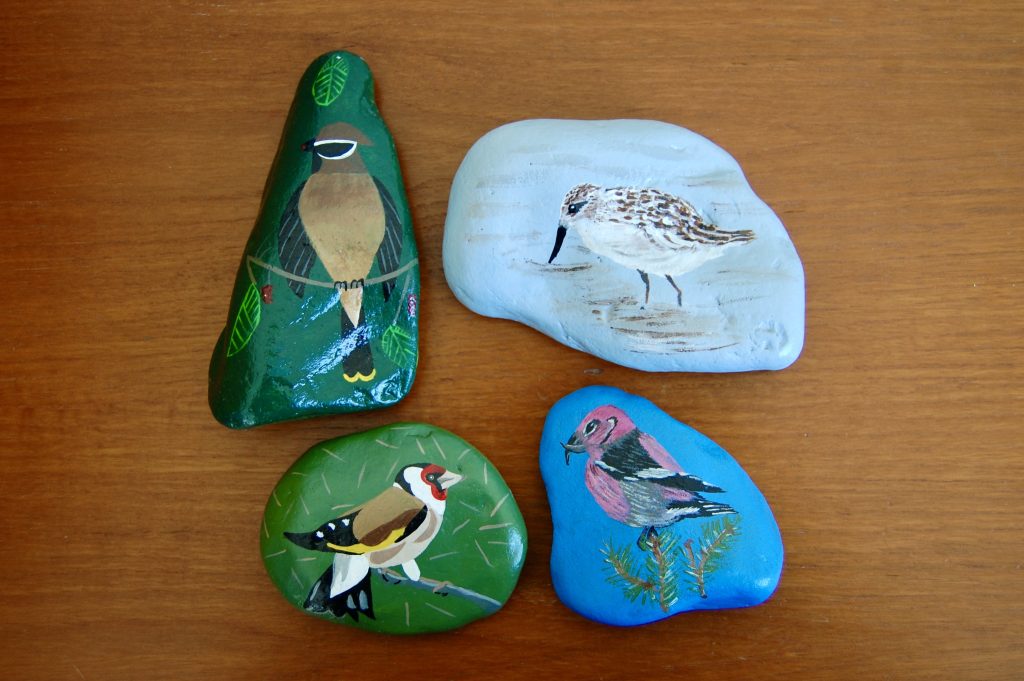 A set of Four Seasons hand-painted rocks (SOLD) This set was featured in our 2022 FOGP Calendar. The set was offered as a silent auction item with a minimum bid of $40 for the set; the entire set was purchased for $100.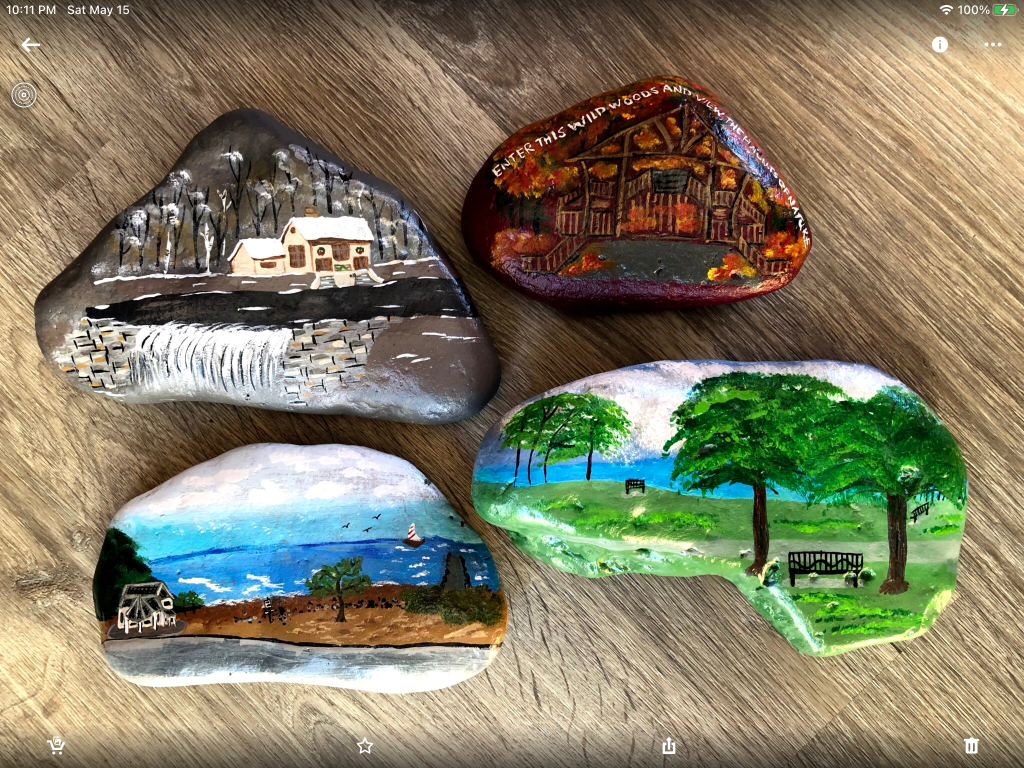 About the artist, Sue Medrow: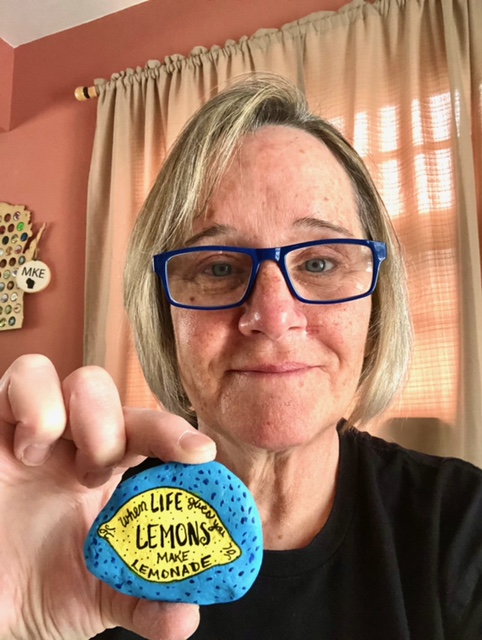 "I'm born and raised in South Milwaukee, so it's been nearly 60 years that I've been able to enjoy Grant Park. Because I'm lucky enough to live close, we walk daily through the park. We both, my husband and I, have a deep appreciation for Grant Park.
It's really only been a few years since I've taken up the rock painting, although it really amped up during the pandemic. I use acrylic paint and then seal them so they can be used in your outdoor gardens if you like.
I love painting them, and hope to continue sharing them for others to enjoy!"
If you wish to place a silent auction bid online, you can send an email to friendsofgrantpark@gmail.com. Raffle tickets for the quilt will be sold in person at the Friends of Grant Park meeting on May 12th, the Garden Tour on June 25th, or by email to make arrangements for in person purchase.