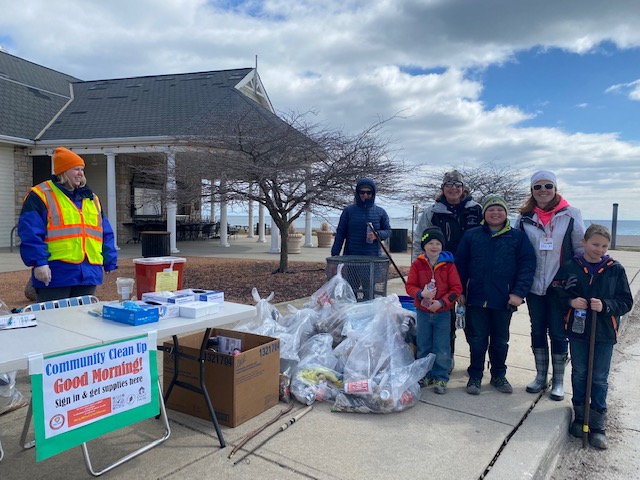 Thank you to volunteers for participating in our Community Clean Up… a great way to honor Earth Day! The Friends of Grant Park and the South Milwaukee / St. Francis Health Department, working as partners for a Community Clean Up in Grant Park on Saturday, April 16, were pleased to welcome 26 volunteers. You can see in both photos that very stiff winds had removed shingles from the roof of Ferch's. Volunteers found most of them on the beach!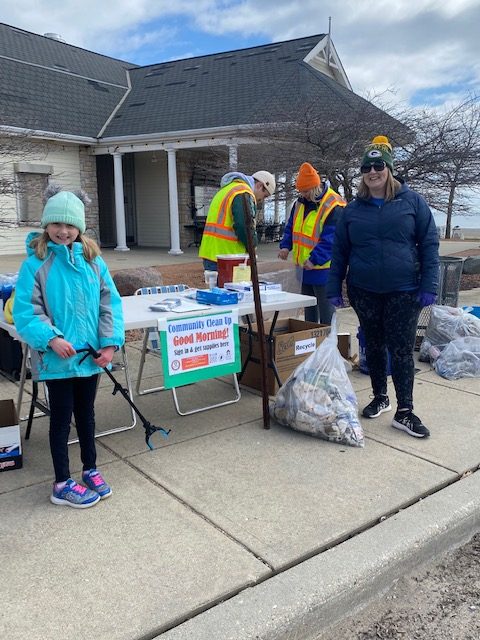 We targeted three areas needing attention in the park:
Grant Park's main beach
Wil-o-Way center parking lot
Area 5 parking lot
Supplies were provided on site.
All volunteers completed and submitted a volunteer/COVID-19 waiver on site or online at: bit.ly/MilwCoVolWaiver
(Similar clean up events will be held in both Sheridan and Bender Park on April 23rd.)