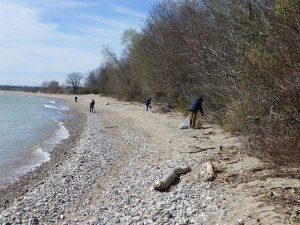 The Friends of Grant Park will host a beach clean-up at the main beach to address the litter left behind from a summer of fun on Lake Michigan. So, help us to make the beach sparkle a bit more afterward. Even if you can only stay for an hour, we welcome your participation.
Saturday, Oct. 10th
9 am to Noon
Meet us in main beach parking lot
Due to the coronavirus, safety precautions have been implemented: Wear a face mask; keep a 6 ft. distance from others; and avoid touching your face, eyes, or mouth until you can wash your hands with soapy water or use hand sanitizer.
Submit a Covid-19 Volunteer Waiver before participating, along with a Volunteer Agreement:
We will supply a bag, latex or nitrile gloves, and bug spray. Oh, and lots of hand sanitizer!