The Friends of Grant Park are grateful for the great participation from the community for our Beach Clean up.
Saturday, April 21st, 9 am to noon
We had 18 participants, and collected a total of 122 lbs. of trash. We recycled most of the glass bottles, aluminum cans and a sizable amount of plastic bottles. Alas, we did not collect any rays of sunshine…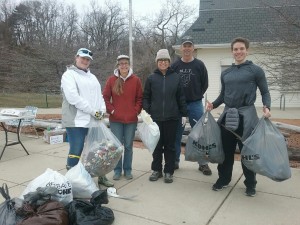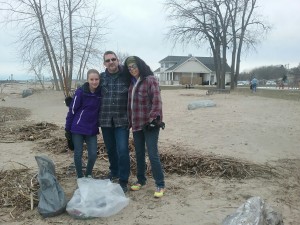 Pictured above: L to R, Mary Holtz, Jody Johnson, Lynn Crawford, Brian McKinley, and Adam Brzezicki; also Anwyn, Chris, and Fran Wargolet. Pics provided by Pam Uhrig.