Thank you to all who attended our fundraiser to benefit erosion issues in Grant Park:
Pullin' o' the Green ♣♣♣♣
Friday, March 16th
South Milwaukee Yacht Club,

101 Marshall Ave., South Milwaukee
Our sincere appreciation goes to those who donated raffle items for our dinner:
John Hoagland Family
The Green Bay Packers
Mayor Erik Brooks
Alderman Craig Maass
Moran's Pub
Mari's Flowers
Hills of Clay Pottery
Marketplace Dental
Cousins Subs
Muskies Gourmet House
South Milwaukee Performing Arts Center
So. Milwaukee Historical Society
South Milwaukee School District
Milwaukee County Parks
Friends of Grant Park Members
And thanks to the South Milwaukee Yacht Club, Skyline Catering and our band, the Garlic Mustard Pickers…
Special thanks to these area businesses for selling tickets for our event:
Avenue Coffee, 911 Milwaukee Avenue, South Milwaukee
Parkway Floral, 1001 Milwaukee Avenue, South Milwaukee
So. MKE Ace Hardware, 1009 Marquette Avenue, South Milwaukee
Raffle Items as of March 12th are: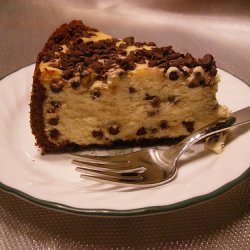 Large Baileys Irish Cream Chocolate Chip Cheesecake
$48 value

St. Patrick's Day Package
Handmade ceramic dish.
The Irish Garden book
Tea towel
Shamrock Welcome sign
St. Patrick's day wall hanging
Shamrock potholders
Shamrock tote bag
6 St. Patrick's day party cups
6 St. Patrick's day shot glasses
Value $100

South Milwaukee Package
Lunch with Mayor Brooks
SM Historical society Christmas ornament
SM PAC ticket voucher for 2 people
Free SM Historical Society membership
SM Greeting cards
SM Postcards
Coupon from Muskies
4  coupons for Cousin Subs
T'shirt
Wine
Value $175

Garden Basket Package
4 passes to Milwaukee County Gardens
Book – The Irish Garden
Gardening Bag
Photo Memo Box
2 gardening hand tools
2 Pair of Gardening Gloves
Friends of Grant Park Calendar
Friends of Grant Park Tote Bag
Royal Dansk Luxury Wafers
2 bottles of Skinny Girl – Cosmo & Margarita

Marketplace Dental Package
Includes seven free consultations, a box of whitening strips,  two large candles, hand cleaner and lotion, brushes, toothpaste, and soap.  Value $800.

Packer Package
Package includes: signed 2017 team football, signed Donald Driver photo, 4 placemats, playing cards, football themed tic tac toe, 4 shamrock can cozies, and two 6 pack's of beer. Value $125

Quarter Barrel Party Raffle Package
Moran quarter barrel party
Moran t-shirt
Martell, very special pale cognac
Friends of Grant Park tote
Nuts
Value $500

Enhanced Golf Raffle Package
4 vouchers for 9 or 18 holes at Milwaukee County golf courses
4 vouchers for golf carts
E sleeves of golf balls & tees
Packers golf towel
Grey Goose Vodka
Dalvey flask
Jack Daniels wooden planter
Friends of Grant Park tote bag
Golf themed tic tac toe board
Value $425

Carol Norling Print Package
"Great Lakes-Fog Mystery"; Print value $250

Milwaukee County Parks Golf Package
4 vouchers each for a round of golf and use of a cart on a Milwaukee County Park course; 3 sleeves of golf balls and 5 tees; Golf figures tic-tac-toe game; value $225
Money raised at this event sponsors projects to preserve and enhance Grant Park including security devices, community outreach, and habitat management.